An Exceptional Journey
An Exceptional Journey
Create Your Road Map for Your Students' Personal Journey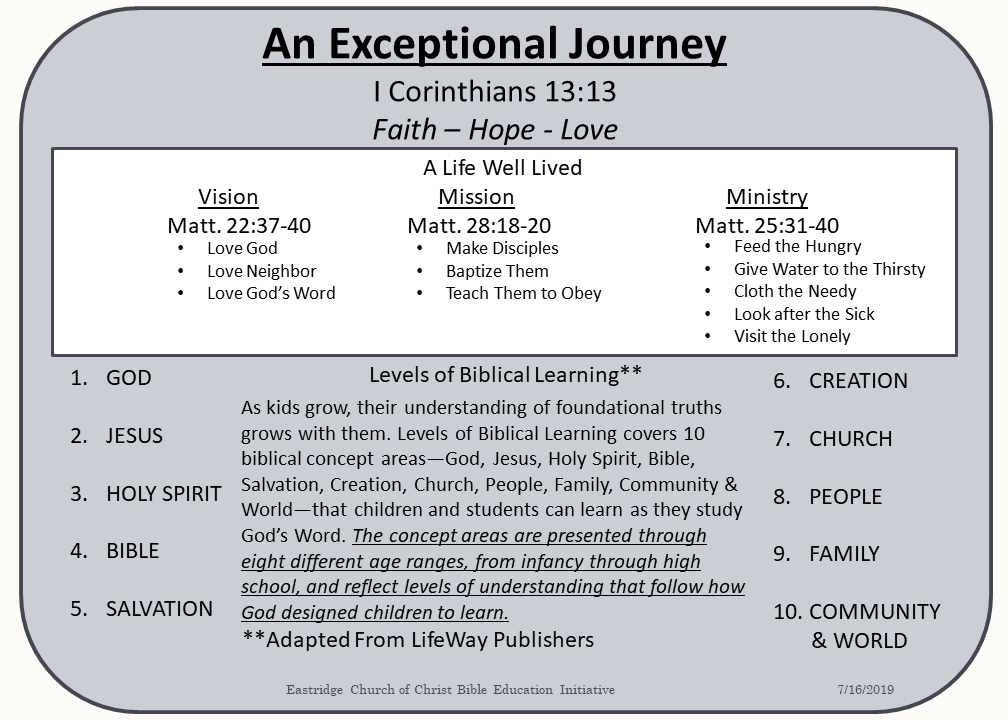 Use the format below to document your lesson objectives.
PRINT Completed Plan for Your Records Before You Submit It.
(PRINT button at the bottom of this page)
Thank you for all you do for the Kingdom!
How beautiful upon the mountains are the feet of him who brings good news, who publishes peace, who brings good news of happiness, who publishes salvation, who says to Zion, "Your God reigns." Isaiah 52:7
You are special!